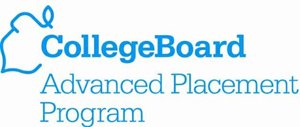 AP Coordinator
Mrs. Jasper Lucas, Assistant Principal
ext. 21102
jasper.lucas@puhsd.org
AP Courses offered at Perris High School:
Biology
Calculus AB
Calculus BC
English Language and Composition
English Literature and Composition
European History
Human Geography
Macroeconomics

Psychology

Spanish Literature and Culture
Statistics
US Government and Politics
US History
World History
Information about the Advanced Placement Program
Welcome to the College Board's Advanced Placement Program
Why should I consider taking AP courses?
Comparisons of costs taking similar courses in college.
https://secure-media.collegeboard.org/digitalServices/pdf/professionals/2014-15_ap_student_bulletin.pdf
Parents guide to the AP Program English version
Explanations for common questions.
Helpful strategies for students to meet the demands of AP courses and exams.