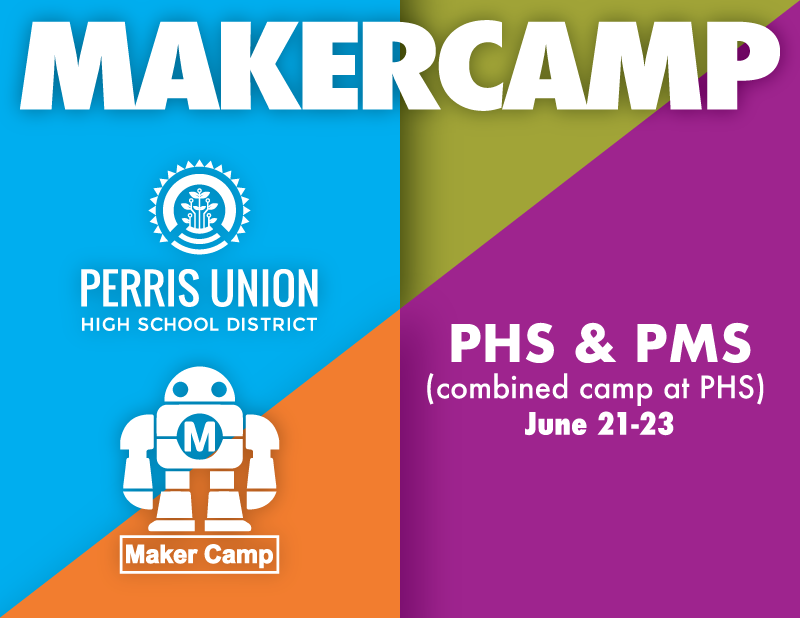 Our 2nd Annual Maker Camp will join Perris High School & Pinacate Middle School together for four days of creative projects this summer. A Maker Camp is a place where you will use materials to build things like balloon powered race cars, mason jar LED light displays, custom momentos from our laser cutter, and many more projects that combine design, engineering, and technology.
Cost: The event is FREE to all students and includes breakfast and lunch.
Location: Perris High School, 175 E Nuevo Rd, Perris, CA 92571
When: June 21st, 22nd, and 23rd. (Mon-Thu) 8am - 11am
Food: Breakfast service ends at 7:30 (show up early) and lunch will be served at 11.