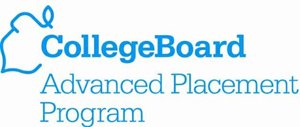 AP Coordinator
Jose Topete
Assistant Principal
ext. 21102
AP Courses offered at Perris High School:
Biology
Calculus AB
Calculus BC
English Language and Composition
English Literature and Composition
European History
Human Geography
Macroeconomics
Psychology
Spanish Literature and Culture
Statistics
US Government and Politics
US History
World History
Information about the Advanced Placement Program
Welcome to the College Board's Advanced Placement Program
Why should I consider taking AP courses?
Comparisons of costs taking similar courses in college.
https://secure-media.collegeboard.org/digitalServices/pdf/professionals/2014-15_ap_student_bulletin.pdf
Parents guide to the AP Program English version
Explanations for common questions.
Helpful strategies for students to meet the demands of AP courses and exams.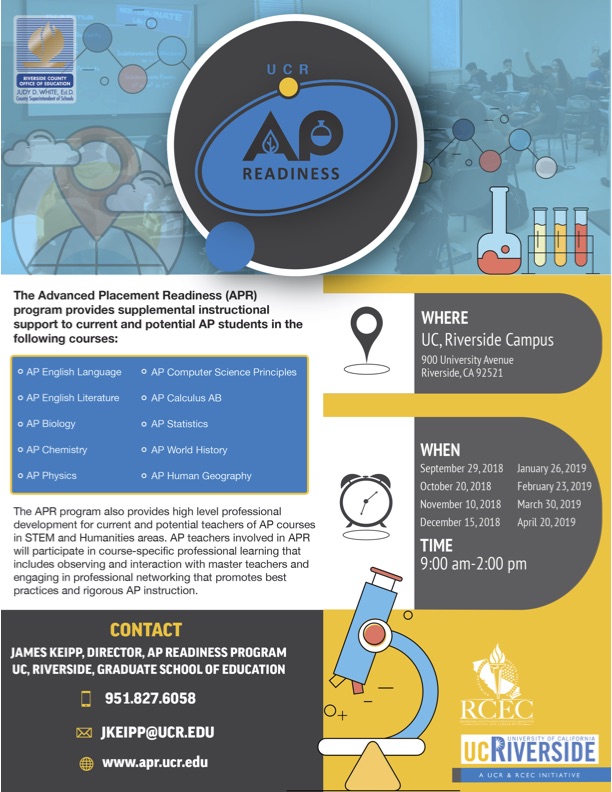 The Advanced Placement Readiness Program (APR) provides supplemental instructional support to current and potential AP students in STEM courses such as biology, chemistry, environmental science, physics, calculus, statistics, computer science principles, English Language and English Literature. Students receive up to 32 hours of course-specific instructional support, information and test preparation.
The APR program also provides high level professional development for current and potential teachers of AP courses in STEM areas and English. AP teachers involved in APR will participate in course-specific professional learning that includes observing and interaction with master teachers and engaging in professional networking that promotes best practices and rigorous AP instruction.
---
WHERE
UC Riverside Campus
WHEN
September 29, 2018
October 20, 2018
November 10, 2018
December 15, 2018
January 26, 2019
February 23, 2019
March 30, 2019
April 20, 2019
TIME
Addtional Information
All of the above dates are Saturdays
Lunch will be provided through Terra Bites or Subway
Perris High School will provide transportation to UCR (8:00 am) and back to Perris High School (2:30 pm)
Students just need to have a permission slip on file to ride the bus
Incentives will be available for those students that attend 5, 6 and 8 sessions in a row!
Students will need to fill out the following survey to get on the Perris AP readiness Permission list. AP Readiness Program
CONTACT
Dr. Joanna Dorado
College and Career Counselor
(951) 657-2171 ext. 21125
Students, please fill out the following survey if you would like to reserve your seat for the upcoming Saturday